The Godless Girl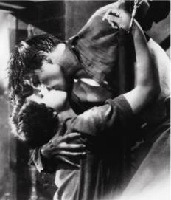 What a fabulous film. I can't think of any film before the fifties that focussed on teenagers (I'll conveniently ignore that none of the cast probably were teenagers – doesn't stop me from loving BtVS) so the beginning in a school was intriguing. And then the atheist theme kicked in.

The stance it takes on atheism vs Christianity isn't as clear cut as some of the comments lurking on the Internet suggest. A title card states: "Judy, daughter of atheism...Bob, son of Gospel...Intolerance versus Intolerance." To be honest, the message of conversion isn't actually what appeals about this film. It is typical DeMille – show what you want as long as you pretend to be serving up a moral – Sign of the Cross, anyone? This clip on YouTube gives you some idea of its moralizing and its humour.

It is funny, moving, over-dramatic and unsubtle with two awesome set pieces involving crowds of extras namely the fight between the Christians and the atheists and the astonishing fiery climax at the reformatory.

The cast were great although sometimes Eddie Quillan as Bozo looked like he had crept in from a farce. Lina Basquette with her gorgeous eyes can be summed up thus: multiple marriages, Hitler, rape and Great Danes. Tom Keene was fine as Bob and Marie Prevost was excellent as the Christian flirt (now there's an interesting character description) but she had a terrible end which I read years ago in Hollywood Babylon – she died alone a mere eight years later a lonely alcoholic whose body was gnawed at by her dog.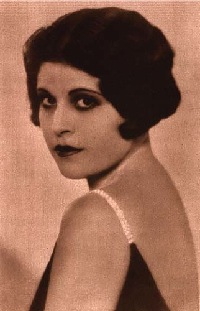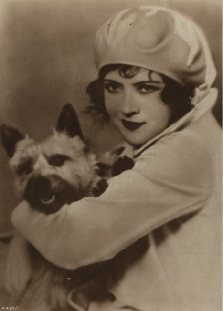 Five Children and It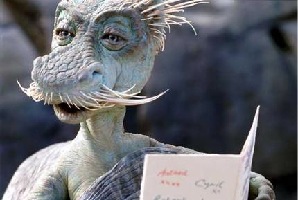 I have never read Five Children and It but I had a sneaking suspicion that the film version was probably not a faithful adaptation and I was right. Why do they bother pretending? Or bother at all? Maybe because the Psammead is an excellent idea - and while this was pretty dire – it was Robin Williams', oops, Eddie Izzard's turn as It that made it sort of bearable – who can't love a rendition of the Countdown countdown? (That clip is more entertaining than the film.)

The Bride of Frankenstein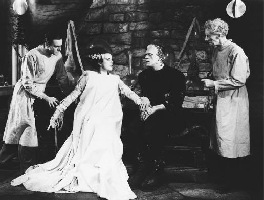 I am such a bad, bad film buff because I am adding this to my collection of classics that I think are not that good really. The acting is horrendous – Una O'Connor was an indescribably bad actress – I know she is supposed to be OTT but just. stop. Valerie Hobson and Colin Clive were awful - not that their lines helped them at all. Ernest Thesiger knew how to ham it up properly (as does Elsa Lanchester) and any scene with him in was worthwhile – particularly with the jars of little people and the scene in the crypt.