No Place Like Home (Doug Petrie)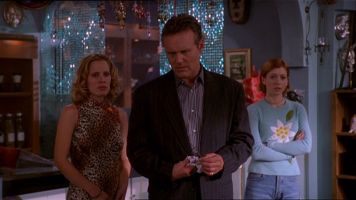 No Giles, you can't hide from it: they are wearing those outfits.

I try not to use words like hate (sorry for being so unsuccessful) but I hate what they are doing to Riley and, by extension, to Buffy. He is coming across as an arse who can't handle being the "weaker" half in a relationship and Buffy is whiny and self-centred.

I get quite (utterly irrationally) upset when I read criticism of a certain actress when people have the temerity to suggest that she isn't that good - which may be true but they don't get to say that - so, on that note: Ben and Glory*.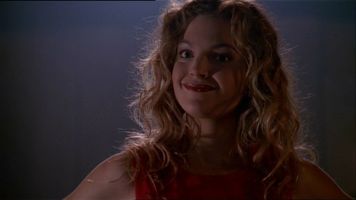 Glory's entrance is wonderfully flat: did they view the rushes and think bugger why did we waste Katharine Towne as Sunday in one episode only?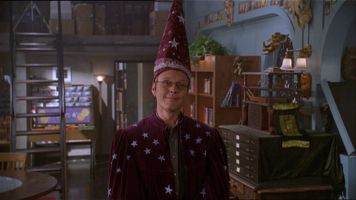 The wordless exchange between Giles and Buffy is an almost perfect BtVS moment.

"It appears to be paranormal in origin." "How can you tell?" "Well, it's so shiny." - Giles looks so sweet when he says this.

"It's okay, it's okay, it's okay! The stutter's sexy. Keep it coming." - oo, they should've kept that line for later in the series.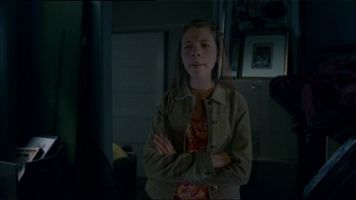 The trance sequence is unnerving and watching Dawn fade in and out is spooky. And discovering that Joyce's health problems are not supernatural is painful.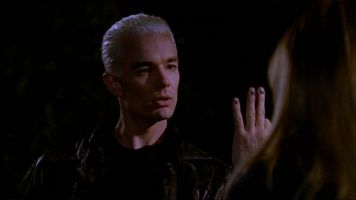 "Out...for...a...walk...b****."‡ - hilarious - but I pray (again and again and rather in vain) that Buffy would just stop hitting Spike without provocation: just kill him already.

"Satisfied? You know, I really hope so because God knows you need some satisfaction in life besides shagging Captain Cardboard and I never really liked you anyway and...and you have stupid hair." - poor Spike, he is so confused.

"Would someone please rip that bloody bell off its hinges?" - I love the bell especially in Life Serial.

"I didn't ask for this! I don't even know...what is she?" "Human...now human. And helpless. Please...she's an innocent in this. She needs you." "She's not my sister." "She doesn't know that." - maybe it's the monk's accent but I actually feel quite weepy when I watch this.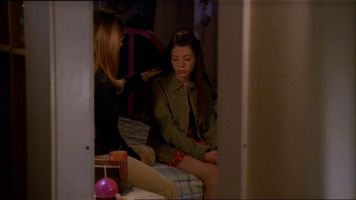 Let the hair stroking begin!

*Apparently Clare Kramer is a sweetheart in real life and I think it shows.

‡ edited to stop spammers (I hope)