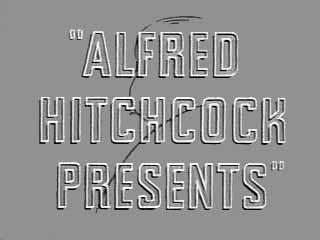 If there is an Alfred Hitchcock film I haven't seen, it is probably missing or called Topaz or Family Plot. Topaz stars Frederick Stafford and Dany Robin while Family Plot stars Karen Black and Bruce Dern, and that's not quite the same as Laurence Oliver and Joan Fontaine or Ingrid Bergman and Cary Grant.

I prefer the Hitchcock of the 20s, 30s and 40s to the Hitch of the 50s, 60s and 70s when he is supposedly at his most mature. I would argue that Hitchcock never outgrew his adolescence and as his obsession with beautiful women grew tawdrier, his films gradually became creepier and creepier resulting in one of the most ugly films ever, Frenzy, which in its misogyny is the cumulation of all that is wrong with Hitchcock's films.

A few films:

The Lodger An atmospheric silent with London fog, Ivor Novello turning pictures to face the wall and pacing back and forth filmed through a glass ceiling.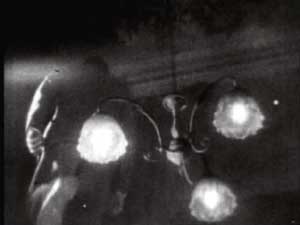 Blackmail "Knife...knife...knife!"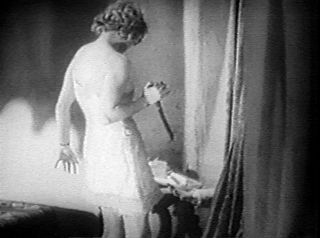 Sabotage Any film with Sylvia Sydney is worth seeing. Her big beautiful and expressive eyes suck you into a film. The film itself is memorable for a boy carrying a bomb on a bus. Say no more.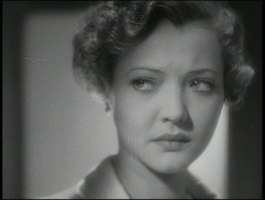 Young and Innocent This stars Nova Pilbeam who is so perky and sweet we had to name a cat after her. This is a classic chase Hitchcock with a stunning crane shot that moves from a hotel lobby to the twitching eye of a guilty man.
The Lady Vanishes This is my favourite British Hitchcock. The cast is superb from Googie Withers to "Charters and Caldicott" to Linden Travers to Michael Redgrave and Margaret Lockwood, and all the others I have missed out. It is funny and exciting and I like Iris and Gilbert a lot which is the main reason why I prefer this over The 39 Steps because I never really warm to Richard and Pamela.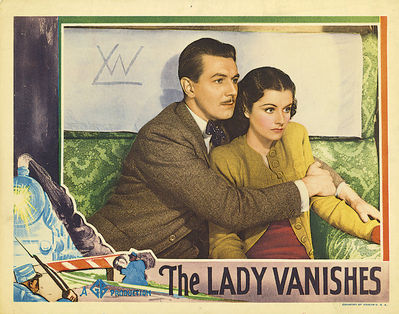 Rebecca I'm more of an Olivia fan than a Joan fan but Joan Fontaine is wonderful in this as is Judith Anderson as the malevolent Mrs Danvers (but let's draw a veil over the insinuation that lesbians are nutters). The attention to detail is masterly (though we should thank Selznick for that) and it is thrilling.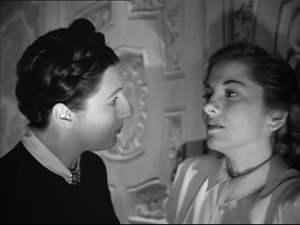 Foreign Correspondent This may have a clunky message tacked on at the end but there are some superb set pieces such as the chase through the umbrellas and the windmill turning in the wrong direction (creak, creak) and the plane crash.
Shadow of a Doubt If I put a list of my top ten films together this would be there. I think Teresa Wright is an unjustly forgotten and under-appreciated actress of the forties (despite her Oscar nominations). Her performances in The Little Foxes, this, The Best Years of Our Lives, Pursued and The Men are outstanding. If Blue Velvet explored the sordid underbelly of small towns then this did it first and better. Joseph Cotten is also superb:
What do you know, really? You're just an ordinary little girl living in an ordinary little town. You wake up every day and know there's nothing in the world to trouble you. You go through your ordinary little day. At night, you sleep your ordinary sleep filled with peaceful, stupid dreams. And I brought you nightmares. Or did I? Or was it a silly, inexpert, little lie? You live in a dream. You're a sleepwalker, blind. How do you know what the world is like? Do you know the world is a foul sty? Do you know if you ripped the fronts off houses, you'd find swine? The world's a hell. What does it matter what happens in it? Wake up, Charlie. Use your wits. Learn something!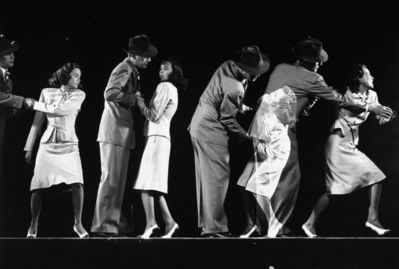 Notorious Two of the most beautiful people ever seen on the planet in a film together with ravishing photography by Ted Tetzlaff. Sexy, tense, morally ambiguous, another great crane shot and a desperate Claude Rains, a classic.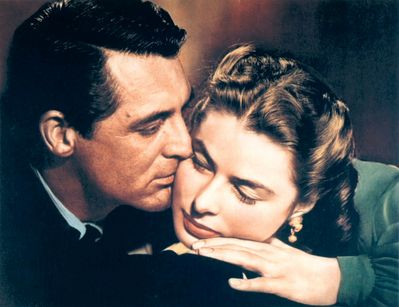 Rope The combination of Patrick Hamilton and Alfred Hitchcock results in a thoroughly misanthropic film. The single set and the long takes are a success as far as I am concerned and James Stewart is especially good.
Rear Window There is something off about the youthful Grace Kelly coupled with the ageing James Stewart. I'm not a big fan of Grace Kelly: she was beautiful but there was no spark to her acting and I find it mind-boggling that she ever won an Oscar and not least the same year as Judy Garland in A Star is Born. Once again, an experiment by Hitchcock is brilliantly executed.
Vertigo When this was released in the eighties I was mesmerized but now I am more aware, I see a creepy middle aged man manipulating and obsessing over a young woman and it feels wrong. And I hate the fact that she dies at the end.
North By Northwest The age difference doesn't bother me so much in this because the older man is Cary Grant while Eva Marie Saint is a much more mature and accomplished actress than Grace Kelly. This is just the classic thriller and chase film. The crop duster scene is an iconic moment in cinema and watching the athletic Grant climbing around the Frank Lloyd Wright influenced house near the end is a treat. James Mason is a born villain.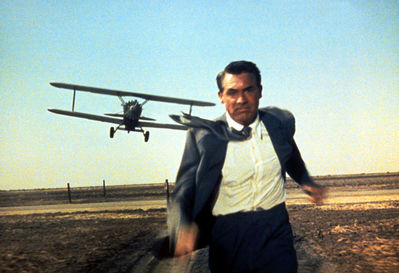 Psycho Completely horrible, completely watchable.
The Birds Tippi Hedren was a truly wooden actress and her lifeless performance does this misfire no favours. It is horrible and pointless but the atmosphere created is menacing and the opening titles are genius.
Many of the images here are taken from the Hitchcock Gallery.
Thanks!